CONSTRUCTION OF REGIONAL OWNED ENTERPRISES AFTER THE ENACTMENT OF LAW NUMBER 23 OF 2014 CONCERNING REGIONAL GOVERNMENT AND GOVERNMENT REGULATION NUMBER 54 OF 2017 CONCERNING REGIONAL OWNED ENTERPRISES
BUMD
Keywords:
Keywords: BUMD; existence, construction; Regional Government.
Abstract
ABSTRACT
This article discusses the juridical analysis of the regulation of Regional Owned Enterprises (BUMD) after the enactment of Law Number 23 of 2014 concerning Regional Government and its application to the regulation of BUMD in the South Lampung Regency. The research method used is normative juridical with statutory approach. Based on the results of the study it is known, the enactment of the 2014 Regional Government Law has implications for the existence and regulation of BUMDs both existing and to be established, namely in terms of legal form and naming of BUMDs; requirements for the establishment and feasibility of BUMD businesses; regional capital participation and capital ownership in BUMD; BUMD organ; terms of office of the Directors and Dewas / Deris; and DPRD interference in BUMD operations. The results of the study also showed that none of the Regional Governments in Lampung Province, including South Lampung Regency, were following up on the mandate of Article 402 paragraph (1) of the 2014 Regional Government Law to adjust BUMD regulations, and thus potentially conflict with the 2014 Regional Government Law and central government policy.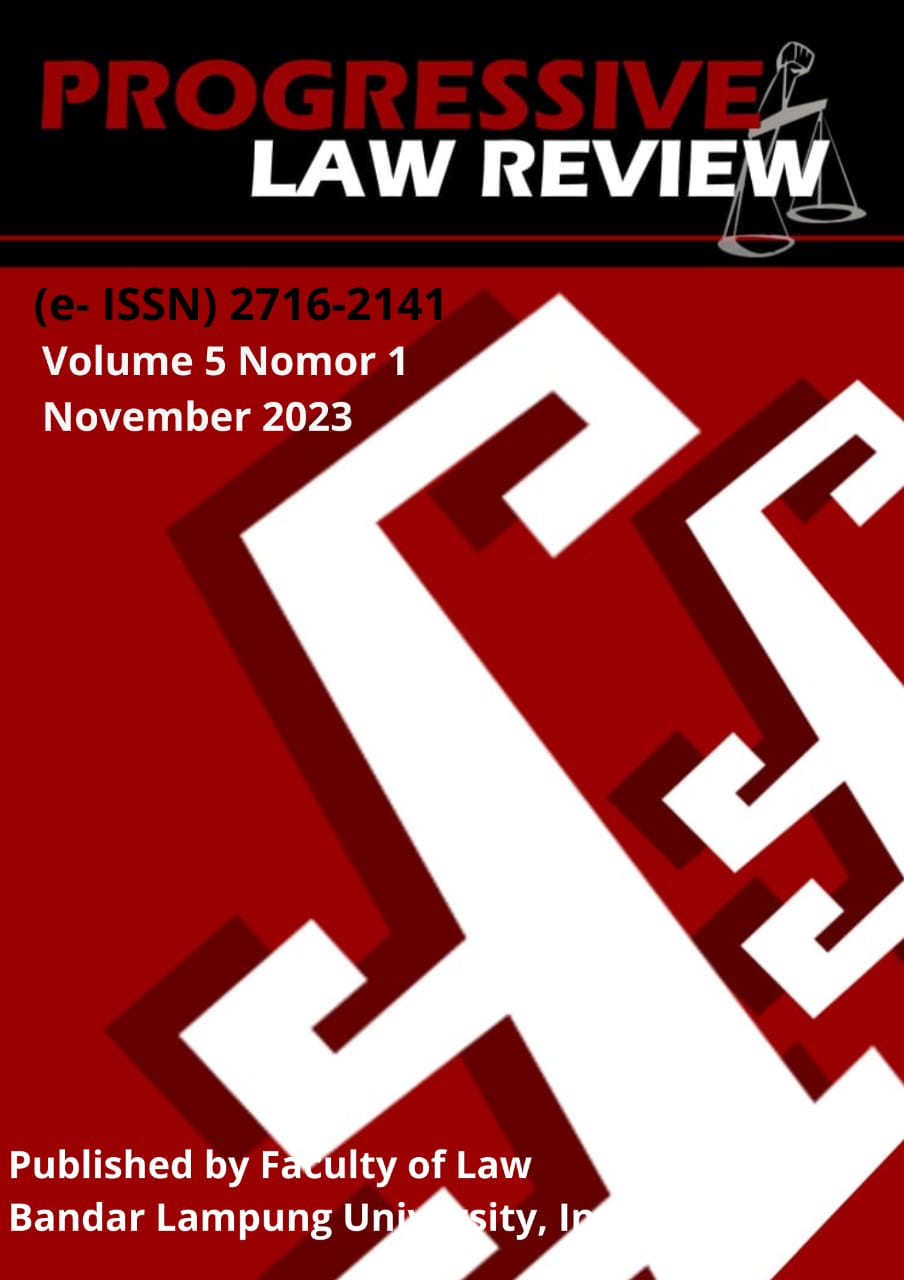 Downloads
How to Cite
subandi, muhtadli. (2023). CONSTRUCTION OF REGIONAL OWNED ENTERPRISES AFTER THE ENACTMENT OF LAW NUMBER 23 OF 2014 CONCERNING REGIONAL GOVERNMENT AND GOVERNMENT REGULATION NUMBER 54 OF 2017 CONCERNING REGIONAL OWNED ENTERPRISES: BUMD. Progressive Law Review, 5(01), 1–17. https://doi.org/10.36448/plr.v5i01.76
License
Copyright (c) 2023 Progressive Law Review
This work is licensed under a Creative Commons Attribution-ShareAlike 4.0 International License.